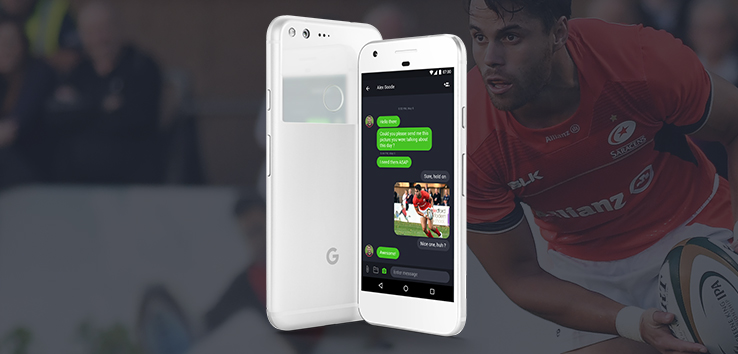 ILG Elite Sports Platform now available on Android!!!!
We are delighted to announce that the ILG Elite Sports platform is now available on Android devices as well as iOS. Simply go to the Google Play store https://play.google.com/store?hl=en and download the app onto your Android device from there. This opens up a whole new android world to our ILG sports app, supporting teams all over the world to succeed.
Please contact us on 03332 400800 to discuss the different package options, we will help you decide what is best for your team. We strive to improve your team's performance through making your day to day processes more efficient. We want you to be the best. Call now to book a free demo or discuss the various options.
The ILG Elite Sports platform includes the following features:
Team Hub

All app users have direct access to a secure file storage area where they can view and edit training footage, match highlights, playbooks and other team-related documents. These can all be permissioned by coaches with admin rights to decide who has access and can edit files.

Pro Review

Within our Pro Review feature you can create match analysis through the drawing tool, highlighting specific areas for improvements. Other features within Pro Review are; import codes, create playlists, create highlights, download videos and recording sound.

Messaging, group and private  

Coaches and players can send messages to each other eliminating the use of emails and text messages. You can also send a group message to a number of different people.

Notifications 

if the message is more of an alert, you can send a notification to alert players to a team meeting for instance.

Team Feed

Keep in touch with your team and coaches with a team feed wall where you can upload docs, photos or images and comment on them

Squad status

Keep up to date with the status of your team with the squad status feature – this gives you a snapshot of the state of your team

Wellbeing Data

Collect important information such as wellbeing data and gym training workload directly from the app. Use repeat notifications to remind players to complete their wellbeing forms on a daily basis.

Activity Feed

Keep up to date with the latest user activity on the app so that if someone sends you a message or uploads a note for you to view it is easy to see.

Notes

Coaches can add notes to each player that are only visible to admin users. Both players and coaches can create personal notes within the sports app.

Calendar

Ensure all players and coaches have access to the latest schedule or itinerary. Never miss another meeting with our calendar!
All these features are available on the ILG Elite Sports platform which you can download now on your Android and iOS device.
Call 03332 400 800 to discuss any of these features in more detail and also ILG Elite Sports platform and the various packages that we offer.