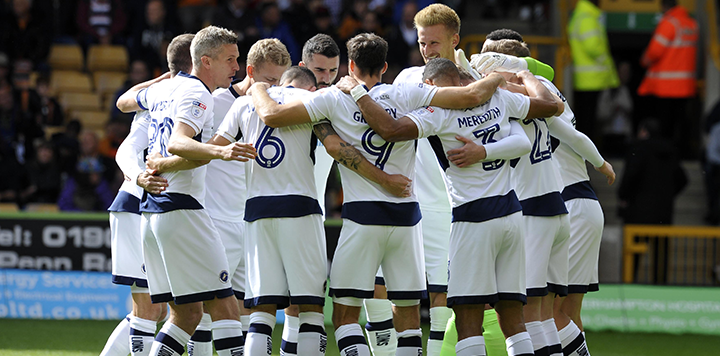 Millwall FC working with ILG Elite Sports App
Millwall Football Club is a professional association football club based in Bermondsey South East London.  The team currently play in the Championship and have been a main stay in the football league since 1920, reaching the FA Cup final in 2004.
ILG Business Ltd is a B2B technology provider, brining new digital and mobile products to market.  ILG has developed the ILG Elite Sports App for many National and International sports teams, who want to be at the forefront of performance analysis and communications technology.  The ILG Elite Sports App is a secure and easy way for coaches to improve performance with their athletes.  Which also has many unique and innovative features.
The Approach
First of all Millwall FC were looking for a tool to help with their video analysis.  They wanted an area within the app where they could upload games then analyse each shot, passes and movements to improve their sports performance.  Also they requested the ability to tag video files with the ability to view whilst the device is offline.
Millwall FC also asked for an area within the app where they are able to put documents in one controlled place with the ability to message the team instantly, either individuals or as a group.
The Solution
Recently we have developed the ILG Pro Review tool so that a user also has the ability to add notes to playlists.  With the ability to add drawings onto the videos and also save the drawings within the camera roll or share to another user on the app.
As a result ILG Pro Review – a tool within the app that distributes video content and the associated tagging files.  Compatible with xml, csv and SCpkg files produced within various tagging software.  Using ILG Pro Review video controls, tagging filters and notes you can easily analyse footage.  Videos can also be downloaded locally within the app and viewed whilst the device is offline, if needed.
The ILG Elite Sports Performance App has a feature called the ILG Hub.  This is where users can store all their match footage and documents in a controlled area.  Folders and files can be permissioned to allow certain users to access specific areas of the ILG Hub.  Files can be downloaded locally to the app and viewed whilst the device is offline.  There is also a messaging feature within the app, allowing coaches to send direct messages to players creating a private conversation within the app, eliminating the use of emails to text messages.  Group messaging can also be sent which makes it a lot easier to communicate with the team, on a larger scale.
Words from the team/club
"The use of ILG's Pro Review and Team Hub app has enabled the players to review their performance, and preview up and coming opponents to help them best prepare for the game. The fact that this information is easily accessed through the app on the players iPads or iPhones allows them to prepare in their own time outside of contact time with the team." Dan McLoone, First Team Performance Analyst
"The Millwall app covers all bases for me as a player, allowing me to watch my individual clips, and clips of my opponent. I like how I can watch my individual clips immediately after the game, which helps my development as a player." Byron Webster – Player 
"I think that the Millwall app is really useful, I mainly use it to watch the clips of the wingers that I will be playing against. It gives me a good idea of things to watch out for before I go on the pitch and problem solve before a problem occurs." Conor McLaughlin – Player
For more information on the ILG Elite Sports App simply "Get in touch" and to keep up to date with Millwall FC, follow them on Twitter @MillwallFC