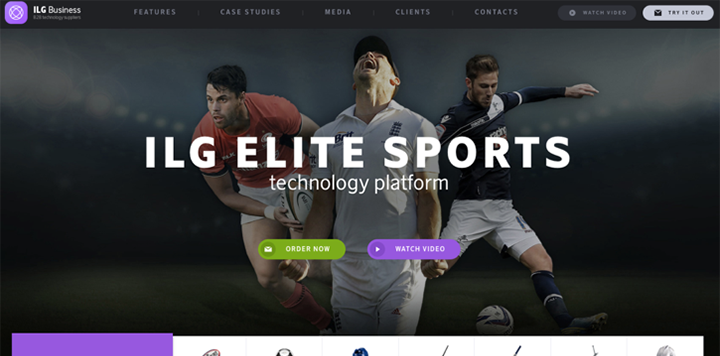 ILG Elite Sports Platform – Order it Now!
We are delighted that our ILG Elite Sports Platform is now available to buy online! Simply click on the 'Order Now' button on our website; ilgsports.com and you will be taken to our online store. Here, you will find a breakdown of all the packages available with a variety of different features. Whatever your preference, from our ILG Sports Lite package which, is aimed at small teams and coaches, consisting of documents hub, notifications, messaging, notes and our team feed features to the full ILG Elite Sports App with all our features; you can create your bespoke app to suit your needs.
In addition to our features we also have another popular feature :
ILG Coaches Pro, this is aimed at coaches and includes: Video – clipboard library, team feed of information, document – sharing hub, group messaging, notice boards, group notes and feeds, profiling and MDM (powered by IBM) security at its highest level. We have worked closely with our clients and picked their brains to find out the needs of coaches, analysts and players and as a result we can design bespoke apps depending on the different areas of expertise. We want you to be the best and only work with the best. Our mission is to improve your day to day processes creating more time for you to concentrate on winning!
Another feature is our S & C package:
ILG Profiler is specifically designed to help you really get to know your team and players.  Analytics is a key tool in growing and managing your players, squad and team.  By Integrating IBM's Watson Analytics with our ILG Profiler, coaches can get to grips with the health and wellbeing of the whole team or of an individual player. The main features of ILG Profiler include; wellbeing, training data, gym training modules, squad status board, graphs and tracking.
Visit our online store now and choose the bespoke package that suits your team's needs.
Contact us now on 03332 400 800 to talk through the various options in greater detail. We will be more than happy to discuss your needs and create a package bespoke to your budget and requirements.