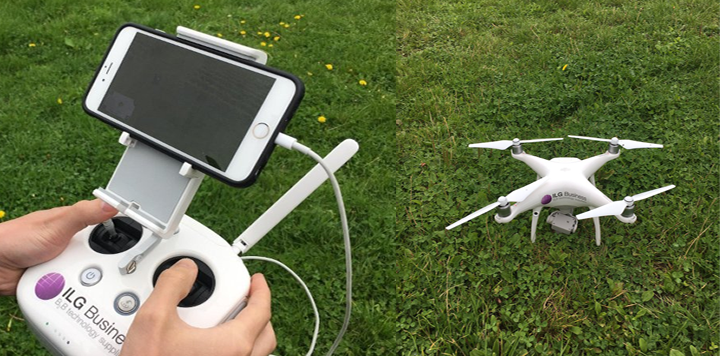 Exciting new development with Drones and AR here at ILG!
ILG Business Ltd are very excited to announce a new feature of the Elite Sports Platform which enables users to upload footage from the Drones directly into Pro Review. This means that footage can be analysed through our video analysis tool – Pro Review, allowing the user to use our drawing tool and notes function with the footage. Tags can also be applied , therefore being able to creating Playlists.
At ILG Sports we have also started working with AR development Kit for IOS. We are starting with improving training with this technology. Using drone footage then overlaying this AR technology to give much information to players and coaches.
The ability to film clear footage from a different perspective is of huge benefit to sports teams so here at ILG it made sense to link up our Drone to the ILG Elite Sports Platform. We have two models of Drone; The DJI P3 and the DJI P4 with a variety of features – see below:
ILG P4:
DJI P4 Pro, 4k camera, + extra battery and back pack
Crash risk is reduced with automatic 5 direction obstacle avoidance
Professional level photography with 1 CMOS image senor camera, shooting 20mp images
Shoot video in 4k at 60 fps, or 1080 at 120fps which is perfect for slow motion
30 mins flight time
Spare battery, which gives you an extra 30 minutes flight time
Outstanding range, live HD video from up to 4.3 miles away
Maximum speed 44mph (72MH)
Forward, backward and downward vision sensor
New transmission system, dual compasses and IMU modules for unparalleled reliability
Drones can be leased on a 24 month contract which includes a spare battery, back pack and onsite training/set up (were possible).
Please call us on 03332 400 800 or email appsupport@ilgbusiness.co.uk to hire your drone today and start analysing your teams footage through the Pro Review analysis tool within the app.