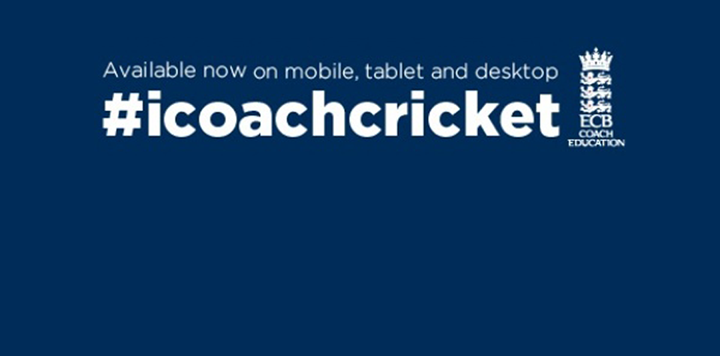 It's a six!! Coaches bowled over by icoachcricket, developed and designed by ECB and ILG Business Ltd
ILG have had the pleasure over the last few years to develop a coaching tool for the England and Wales Cricket Board; icoachcricket. This project has been split into three phases so far, with the most recent phase being the release of an icoachcricket app. This means that it's now available anywhere, anytime and also to anyone. The app allows instant access to games and practices supported by instructions, animations and videos in the palm of your hand.
We are incredibly proud to have worked alongside ECB to develop and design this app and also the portal which is now used by over 24000 users.

The Approach
ECB's belief is that when good coaches coach, they consider the players' needs first and try to create the best possible environment for them. So, the brief was just that; to develop software that coaches could use to help them be the best possible coaches. The idea was for it to be a constant aid providing content and ideas to coaches, encouraging play immediately wherever and whoever you are with.
The Solution
It is an online resource for anyone involved in coaching or supporting players. icoachcricket helps anyone to support players' needs, inspire participation and enhance performance.
As with all our sports apps, we've developed an icoachcricket app also a web based portal.
icoachcricket contains a library of resources for coaches to refer to giving them invaluable advice that ECB regularly update with new and exciting material. There are also detailed videos and descriptions of appropriate practices aligned to the ECB Player Development Model that help coaches keep their coaching exciting and players wanting to play more.
icoachcricket supports player-centered coaching at the touch of an app covering the performance areas of technical, tactical, physical and mental across the early,basic and enhanced stages of player development.
Leading the project on ECB's behalf:
Coach Development Manager, Martyn Kiel said, "Having worked with ILG since the inception of icoachcricket it's great to now see the app available to everyone and I look forward to continuing our relationship as icoachcricket grows and develops in the future, the next phases will be exciting projects to work on''.
The app works in a way that if a user has one of the following courses or workshops they will be able to access an enhanced version of icoachcricket
ECB Certificate in Coaching Children's Cricket
Coaching Children's Cricket CPD
ECB Diploma in Coaching Children's Cricket
Coaching in Primary Schools
ECB Certificate in Coaching Young People or Adults Cricket
Coaching Young People and Adults' Cricket CPD
ECB Diploma in Coaching Young People and Adults' Cricket
Coaching in Secondary Schools
Cricket for Teachers: Primary
Cricket for Teachers: Secondary
Also, if the user is a member of the ECB Coaches Association they can use icoachcricket to access many exclusive benefits available only to members. These include:
Access to digital editions of Wings to Fly, Hitting the Seam, Coaching Insight, Coaches Matter
Access to CA inspire
The chance to communicate nationwide via the forum with other members to share ideas, ask questions and discuss the latest advances in coaching.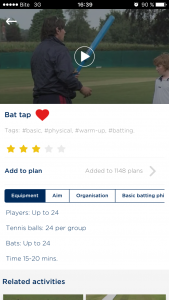 icoachcricket is the home of the All Stars Cricket programme. Activators can find everything they need for the eight week programme as well as indoor activities for wet weather and additional activities for more ideas. Activities are accompanied by instructions, illustrations, animations and videos.