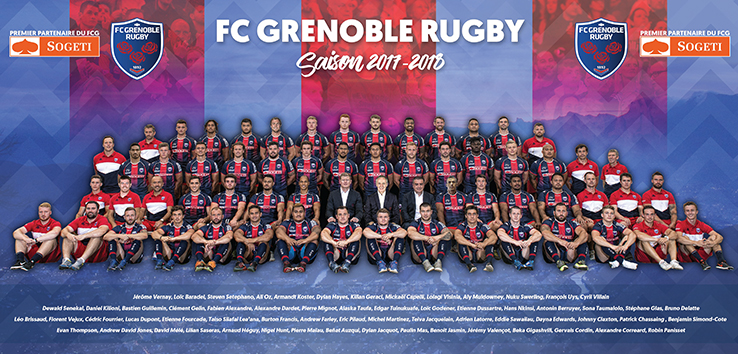 ILG Business proud to announce "Official Performance Software" providers for FC Grenoble!
ILG Business LTD is proud to announce they are now the "Official Performance Software" providers for FC Grenoble.  The ILG Elite Sports App will be used by players and coaches to ensure that fundamental day-to-day tasks run efficiently, in turn improving overall performance.
The Ultimate Sports Performance Software
ILG's award winning sports performance software has many beneficial features ranging from in-depth video analysis (ILG Pro Review) to simply storing all contact details in one place.  There is an area for document sharing, enabling coaches to easily and quickly deliver important information to all players.  Wellbeing forms can be submitted and analysed quickly and the Squad Status section allows coaches to see, at a glance, the condition of their team.  It is a platform for communication, sharing and analysis with the end goal to enhance their performance.
The Hub is able to host all files in one secure, cloud based server that is intuitive to navigate, and easy to manage.  Most importantly to FC Grenoble, the Hub is accessible offline.  The ability to download files offline and be able to view them is imperative for players and staff whilst traveling from game to game.
The coaches are taking full advantage of ILG Pro Review section, which is an advanced video analysis app for professional sports teams to distribute and analyse video footage in order to develop and enhance player's performance.  This has a section of features such as tagging, software integration and video library.
ILG Business Ltd strives to listen to the needs of each team whilst educating others that the ILG Elite Sports App can solve several issues experienced with match preparation.  Our mission is to make the analysts life easier, giving them more time to concentrate on what they do best, whilst creating an accessible tool for the modern-day sports professional.
"After working with multiple different platforms, we were in search of a complete sports platform that could cover all our sportive needs in one. We search the market for a partner company who could provide this for us. With the 'savoir faire' and innovation at ILG Business we found the all in one platform we were looking for, which has allowed us to centralise our elite rugby program. We believe that with the ILG platform we will have a better organised program which will help us in achieving our goals" Andrew Farley, Rugby Operations Manage.
ILG Business LTD is extremely proud that FC Grenoble using our software and are looking forward to working with FC Grenoble in the future and help grow within the Rugby Pro D2 season ahead.
For more information on the ILG Elite Sports App simply "Get in touch" and to keep up to date with FC Grenoble, follow them on Twitter @ FCGrugby @FCGrugby_en